In 2014 "Babay" became the first full length animated movie to have been released in Ukraine since the proclamation of independence in 1991. This film, funded by the state and recorded at "Ukrainmafilm" studios, was met with criticism and caution. Film's artistic quality was said to be the main reason for such disapproval. Two years later, another animated film, 'Mykyta Kozhumyaka', was shown in Ukrainian cinemas. 'Mykyta Kozhumyaka' received approval from the audience and was welcomed by both film critics and the general public, and its production team has spent a lot of efforts advertising their creation. In 2018, another Ukrainian animation, "Stolen princess: Ruslan and Lyudmyla", earned over UAH 36 million in box offices across Ukraine, and its copy rights were licensed to other countries. It would not be unreasonable to suggest that from now on Ukrainians are likely to see local animated movies being released in cinemas at least once a year.
At the same time, it would be wrong to assert that Ukrainian animation industry had been non-existent before. However, its presence has been rather limited to short-length films and festival production. For instance, in 2003 short-length Ukrainian animated film "The Tram №9 has been running" won the Silver Bear at Berlinale. According to our information, currently there are more than thirty different animated films being produced in Ukraine, financed either by the state organisations or private investors. These include short-length, full-length or TV series for small children and their parents.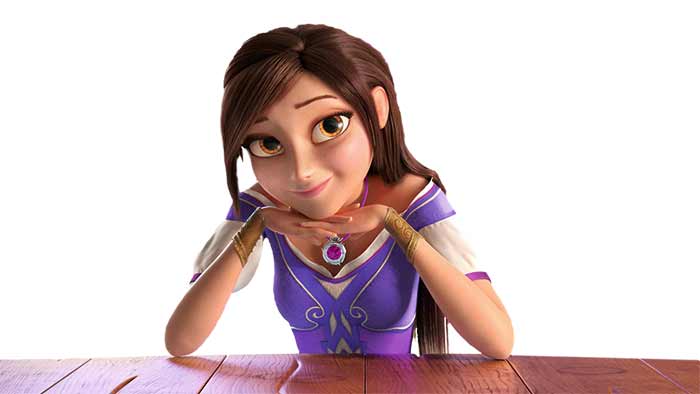 Every man to his taste
With a great pleasure we can declare that Ukrainian animation is not a utopia anymore. Ukrainian animation film studios are currently working on a number of full-length films, which, as everyone hopes, will gradually create a Ukrainian alternative to American and Russian films.
"Today we are putting the finishing touches to the project named "The language that unites: French-Ukrainian cocktail". That's an ambitious project initiated by 12 different artists and animators from Ukraine, France and Switzerland, who created short stories based on French loan words", - explains Olena Golubyeva, executive director of Ukrainian Animation Association, and producer at "Red Dog" studio. According to her, the aforementioned project is incredibly valuable for the public since it motivates one to explore and experience a different culture. The project is sponsored and supported by Ukrainian Cultural Fund (UKF), Institute Francais, Swiss embassy in Ukraine and Ukrainian Animation Association. Further, "All alone right here", another animation directed by Anna Dudko, has won partial presidential funding. "For me, as a producer, that's a matter of personal pride", continues Golubyeva, "because Anna Dudko came to study at our studio as a young director in 2013. Her short-length film is set to be finalised by February 2019 and will soon be shown at various film festivals. This animation film will be suitable for both adults and children and everyone will relate to its plot and characters in their own way. I guess Anna managed to visually express very deep, childlike feelings, and there is no exaggeration or overstatement in it". In addition to the aforementioned animated films, Anatoliy Lavrenishin, another artist and director, has been working on "Viktor Robot" animated film for three years now.
According to Volodymyr Khutkyy, producer at Ukrainian animation studio Image pictures, they are currently working on the second full-length animation film named "The Sercret". The film tells a story about adventures of the two owls in an imaginary world, inhabited by humanlike animals. "This film will be made in 3D. The target audience of "The Sercret" are not only children, but also their parents, since it's a family comedy. We will soon be releasing our first animated film, "Klara", which has already been finalised and the talks are being held about the release date", - says Khutkyy.
It is worth noting that Ukrainian animated films are not only back on the big screen, but also on commercial TV. At present, several Ukrainian directors and producers are working on animated comedy "Chortovyyky". "Chortovyyky" is a fantasy town, which has been invented by producers as an allegory to current important issues in the world and Ukraine. These comedy series, according to its co-author Oles Yusypchuk, were created in the cut-out animation style. "We are talking about the simplistic style, which will allow us to lower the costs of production and speed up the process. Sadly, we can't afford to spend few years of hard work on four hours of film animation", says Yusypchuk. According to director, the film is intended for anyone in the 16-30 age category, and it will be aired on NLO TV channel in 2019. Another animation film, planned to be shown by the same TV station, is called "Dangerous Zone". According to, Roman Gryshchuk, who is a manager at Mamakhokhotala and Multopia animation studios and is in charge of film production, says that "Dangerous Zone" is the story about the family being left behind in the zone of ecological disaster. The family is living side by side with fantastic mutated creatures, who have now established their own society. Thus one human family shares the city with anthropomorphic beings. As in previous cases, the target audience for this animated film are teenagers and young people.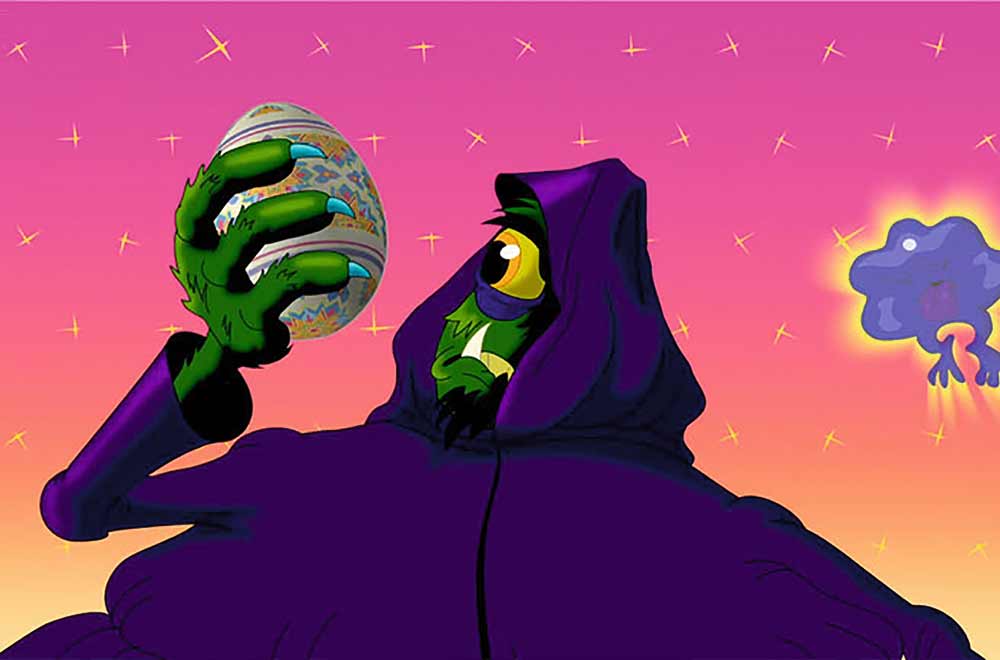 The wind of change. "Babay", Ukrainian animated film, was released in 2014. It is the first animated film that has been created in Ukraine since the proclamation of independence in 1991
Stepan Koval, director and manager of the Novatorfilm studios, tells The Ukrainian Week that his team is currently working on the second season of "My country is Ukraine" project and "Colourful language" mini-series, both put into effect in a stop-motion technique. "The target audience for these projects are anyone above the age of three. It will be possible to view the films at several presentations, and then on commercial TV, once we finally get a green light from the stations to air it at a time suitable for children. Then, hopefully it will make its way to online services", - continues Koval.
In addition to the above-mentioned films there are several others, in the different stages of completion. For instance, Animagrad studio, which released "The Stolen Princess" this year, expects to present its other big project, "Mavka, the Forest Song", in 2020. Animagrad has also won the "patriotic pitching" category announced by the Ukrainian Ministry of Culture for its full-length film "Roksolana" and "Klub Vseznayko". It was also announced that Yarko Studio is working on its short-length film "The Trap" and "The Southern Farm", funded by private investors. "Um-Group" has also won state funding for tis series "Kuzyuka". Directors and the production teams are currently working on several others animated films. Among them are, for instance, the short-length project "Love" made by TTM studios, "Myshko and Moon Dzvinka" series by Borysfen-S studios, "Lets speak Ukrainian" by TET-Production (part of the 1+1 TV Channel Group), "Tsar Plaksiy and Loskoton" by Sakhaltuyev's company, "The Stolen Moon. The Godfather" by Magika Film, "Petryk" – cartoon produced by Studio KAPI. Furthermore, director Dmytro Lisenbart is currently preparing the first version of the "Smart kids" and Oleg Fedchenko is working on "Stories from around the world". Using the funding of the private investors, studio Lastoon is working on "GrenVeeGarden" series, and How-How Studio announced it will be releasing its short-length film "Forgotten Island". Additionally, Glowberry and Animagrad are currently working on "The Mum is on her way home" and "Brave Leverets" respectively. Studio Kvartal 95 is working on "Mukha ChoMukha" TV series and the full-length animated film called "Gulliver returns". Odessa Animation Studio is hoping to release its "Legends of Trypillya", while Rostyslav Garbar is working on "Dave and Eve".
Our own identity or just a simple imitation?
Ukrainian pre-1991 animation industry has demonstrated its ability to produce unique and appealing product. However, frankly speaking, for quite a while Ukrainian animation has been struggling. Large state film and animation studios were shut down, just to be replaced by private production studios. The current question is, however, whether Ukrainian animation will preserve its own distinctive style or will resort to imitating other animation schools? Olena Golubyeva thinks it is not an easy topic. "There are global animation studios, which set rules and create tendencies; their style has become truly canonical. Here I am talking Disney, Pixar – even though they are one company nowadays. But would we call it the "school of animation"? I guess we would, because these films have received the highest regards by the audience, especially due to its particular stories and characters. Would you rather have Ukraine associated with "Klara", "Mavka" or "Gulliver"? It's a yes and no. Another example of a distinctive national animation style, according to her, is Japanese anime. This genre, despite being limited to 'low-cost' animation, becomes a style great in its own right, owing to the talent of the Japanese animator Hayao Miyazaki. Thus films like "Mavka", "Klara" or "Gulliver" are a positive development, because essentially they are the first step forward on the way to creation of a distinctive Ukrainian animation school.
Volodymyr Khutkyy believes that the current animation market is dictating its own rules to directors and producers. According to him, "we have to compete with an incredibly powerful western industry, which has its own history, advanced technologies, well-kept tradition and very well-managed production process". Therefore independent authors should either originate their own distinctive style (providing they have access to the relevant technologies), or try to follow and imitate western or oriental styles. "When it comes to us, Ukrainians, we decided design our own vision, omitting national specifics, and therefore creating the product which will be well-received and apprehended by any age group in any country. Indeed, this has been the reason why we were using well-known magical elements and motives such as fairies, magicians, dragons, dwarves and other famous mythological creatures. At the same time, when we were working on appearance of the characters and geographical locations – we simply chose the ones we deemed most captivating and interesting for potential viewers; sometimes it may have turned out to be stereotypical and sometimes it was unusual and realistic", says Khutkyy.
According to Oles Yusypchuk, there are many animators in Ukraine and everyone choses to follow the style they feel is the closest to their work. No doubt, animators are also well-acquainted with the Ukrainian animation classics – "Adventures of Captain Wrongel", "Cossacks", "Eneyida", or astonishing masterpieces created by Borysfen studios. Nevertheless, it would be difficult to say that modern Ukrainian animation has its own distinctive style.
Film experts, consulted by The Ukrainian Week for this article, indicated that Ukrainian animators are currently using the styles created by artists in other countries. For example, some animators are using "Simpsons" or "The Family Guy" as guide. The most successful Ukrainian animation, "The Stolen Princes" was also created using the classical Hollywood template.
The plot. The stories.
Not always animation techniques, used in the film, are the key to creating successful product. Many Ukrainian animators keep asking themselves – what is this film going to be about? Who will be the heroes? Shall we just take the dialogs out, and will it be relevant nowadays if we base our story on the classics of Ukrainian or world literature?
"What is it going to be about? That's a global question. One needs to intuitively feel what is going to be relevant not only tomorrow, but also in three or even five years", thinks Golubyeva. "Interestingly enough, it seemed that children's stories will always be in demand, but, oh well – every generation is different, and so are the stories. Children's songs, educational stories – there is lack of those in Ukraine. Heroes are those, who viewer can easily identify themselves with", elaborates further Golubyeva. Successful release of "Over the Garden Wall" and "Hilda" are the great example. It is also a way to introduce native, Ukrainian, history, to the global community. According to Golubyeva, popular Ukrainian comics "The Three against the Evil" would make a great animation film. When we talk about the art, it needs unique stories created for the specific film.
There is a great deal of animation companies across the globe that aim at creating the product of their own distinctive style. Aardman, the British animation studios, produces animation films in a "clay animation", when each piece is made of malleable substance, while Laika, the US based animation studio, is using stop-motion technique. Japanese studios, for instance, are working in 2D format, drawing anime, frequently with little or no dialogues. Eventually all these products will find its viewer. Therefore, the style and techniques of the film are less vital than the idea, plot and, of course, a masterful execution. When it comes to commercial animated films, undeniably there are certain rules, which, if followed, will increase the likelihood of high earnings at the boxes offices. This includes comprehensible and adventurous plot, attractive characters and relatable sense of humour. Oleksandr Naryzhnyev, co-director of "Chortovyyky", agrees with Khutkyy in his assumptions. "You can create anything you like! You can choose any topic, any subject, any object, even pens, pencils, stones or even a simple sock, you name it! All you need is an idea!". On the other hand, wordless animated films require a special set of skills to make. It is the plot that matters, not the characters or technique. According to Stepan Koval, Ukrainian animator, classical literature may soon become the source of endless inspiration for many animation scenarios. Ukrainian literature may provide thousands of those. The real question is – will directors be willing to use these motives?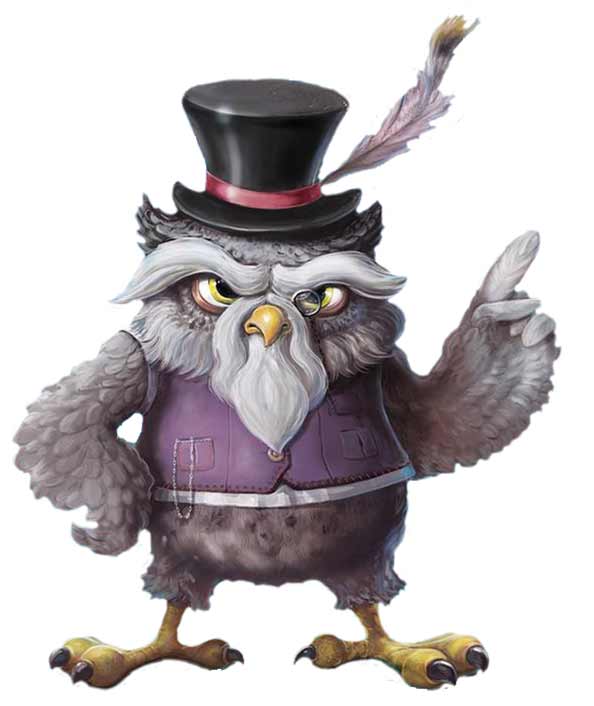 Money: how much do we need and where do we get it?
Production of just one minute of animated film may cost dozens of thousands of dollars, according to the people interviewed by The Ukrainian Week. The costs of production also depend on techniques used in it, and whether we include additional costs of the ready product (such as costs of music and marketing).
In Ukraine majority of animated films are funded by the Ukrainian State Film Agency (DerzhKino), Ministry of Culture and Ukrainian Cultural Foundation. "Sometimes we are being commissioned more practical projects, such as educational films. We created the animation named "You and the Police", for instance. Ministry of Culture ordered us the 'animated alphabet', which was rather a slide show with the word 'animation' in its name", says Olena Golubyeva. She also indicates, that "we are not looking for any other funding opportunities, but the presidential funding for short animated movies. But I would not say we are not interested. Ukrainian Animation Association joined the Eastern European Animation Union, which created an easier access to the European Union funding. I would not say it's easier this way (especially bearing in mind the amount of documents we have to file), but European contests present many opportunities, they have transparent and clear participation rules. Pitching is very useful, because even if you fail to secure a funding, you would still establish extensive professional contacts. It is a networking opportunity. Also, you can always receive valuable advice from the pitching experts, who will be looking specifically at your film".
At the same time, even those animators, who receive funding from private investors, admit that it is not always possible to entirely give up state funding. That is mainly due to the fact that private investors are frequently facing the risk of losing all their investment. Majority of animators, contacted by The Ukrainian Week, stated that they mostly work on their own. Only authors of the afore-mentioned "Chortovyyky" reached out for support from the animation studio in Kazakhstan in order to meet the deadline. Authors of "Klara" did cooperate with animators from other countries, but the final product was created in Ukraine. Where can we see Ukrainian animated films? In case of full-length pictures or series commissioned by commercial TV channels, one can easily view it in cinemas, on TV channels or online. But when it comes to short-length animated series, the process isn't as straightforward. People interviewed by The Ukrainian Week were not unanimous, when asked whether Ukraine lacks human resources to create films, however, when asked about the key problems in the industry, the answer was clearer – funding and human resources.
By Olesia Anastasyeva
Follow us at @OfficeWeek on Twitter and The Ukrainian Week on Facebook